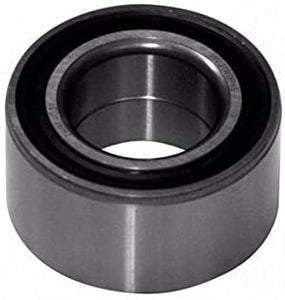 Replaces Polaris Part Numbers 3514699, 3514627, 3514822, 3514924 / 3585502*, 3514635* (select from drop down menu)
Bearing Dimensions : 44mm ID, 72mm OD, 33mm wide / 40mm ID, 74mm OD, 40mm wide*
We don't know about you but we've been through too many sets of OEM wheel bearings. Our wheel bearings are designed specifically for the rider who wants to keep out water, dirt and sand.
Our seals have a rubber-coated outside creating the ideal seal at the hub guaranteeing constant pressure and extending the life of your bearing. This bearing is packed with Marine Grade Grease.
Kit includes all required bearings and seals.
Price is for 1 bearing.
*Underlined dimensions apply to underlined part numbers