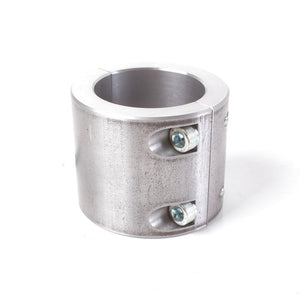 The IQ Tube Clamp are perfect for attaching parts to tubing when you don't want to weld the bracket directly to the tubing because adjustment or frequent removal of the bracket is needed. Manufactured from 1020 steel, these tube clamps will not fail even under the most extreme circumstances and offer more versatility. Sold Individually.

Made from 1020 steel
Machine finished
(4) 6mm socket head bolt
3/8 in. wall thickness

THE 1.75" THAT ARE IN STOCK ARE NEW OPENED WITH SURFACE RUST
1.5" are new unopened.